"there is fog in my orchard, and i am bare, made of flowers / among my orange trees…"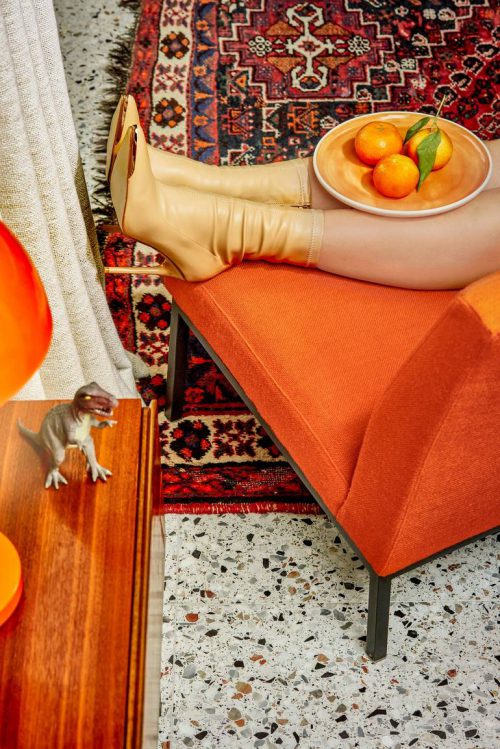 Artwork by Tina Sturzenegger.
there is fog in my orchard, and i am bare, made of flowers  
among my orange trees (stallions wrapped in cotton) 
my father (the sun) bursts through all at once 
he cannot speak; he spits freckles 
like sunflower seeds on my outstretched cheeks and collar bones 
 
his rays run, slam, stay on  
eaves of houses in the welsh town 
seven miles northwest of me 
rubs raspberries on the cheeks of children he passes,  
roughly staining, thumbs denting cheeks, molding clay 
 
in the field, i am puckered with spider veins, liver spots,  
crow's feet from squinting. 
the fog hangs, still, as the day swells to its peak 
and i climb through her, bare body's hips stacked against orange tree
knees smothering mists of juice out of her underripe fruit 
 
and all at once, look down at the trees from above 
and the sun sets in little sharp pieces,  
and darkness falls, and all of a sudden my head can spin 
all the way around, and there is no dignity in it 
and it's not time for me to sleep yet 
The Blood Pudding – January 1, 2023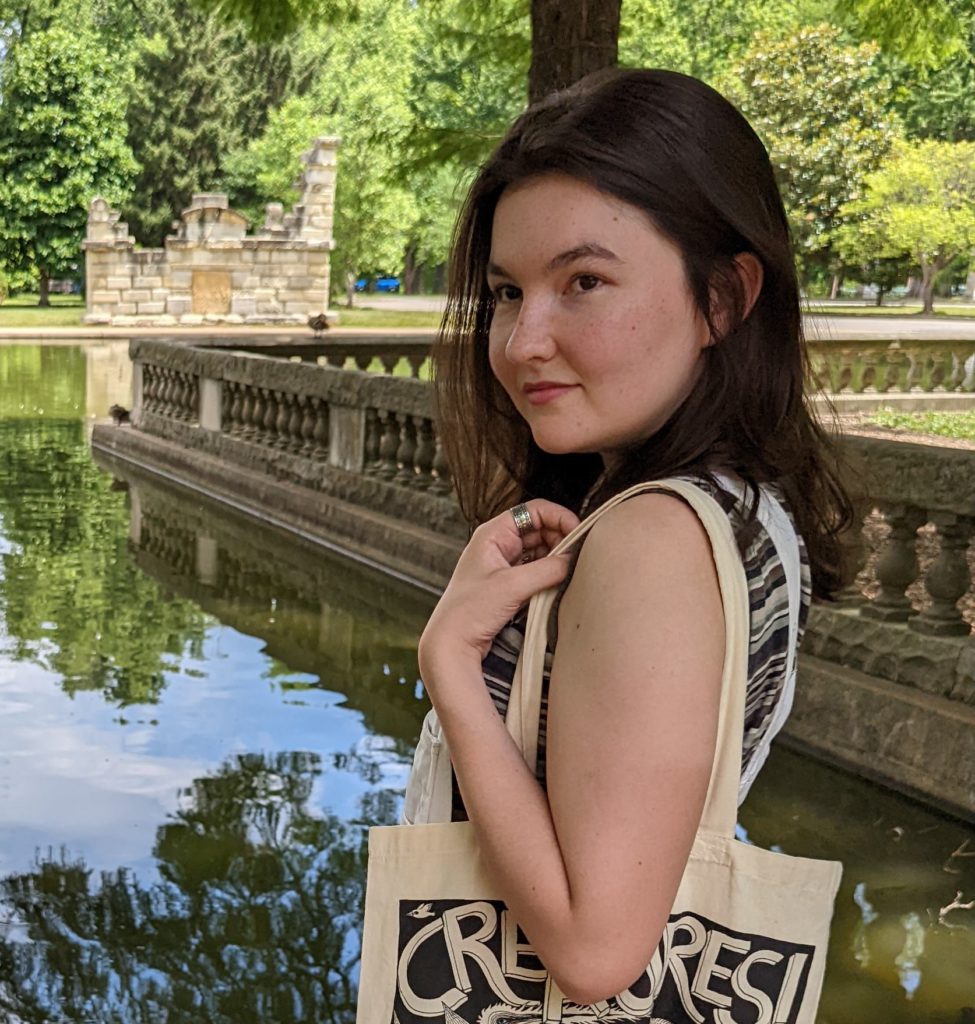 Catherine Wright is a psychology graduate student and phasmid enthusiast based in St. Louis, MO. She enjoys pomegranates and overalls, but cannot do a cartwheel.
Artwork: Tina Sturzenegger is a food and still life photographer who is passionate about creating beautiful and memorable visual stories. Based in Switzerland, Tina is represented by Visualeyes Artists and works with lot of talented food and prop stylists and set designers. Her work has been featured in over 40 food and lifestyle books and magazines and also spans a wide range of editorial and advertising campaigns. You can find more about her here.