"When my father lay dying, my mother kept a small jar of tawny liquid on the table between his hospital bed and the single one for hers. After he was gone, that clear jar with the secrets cracked and the first drop escaped."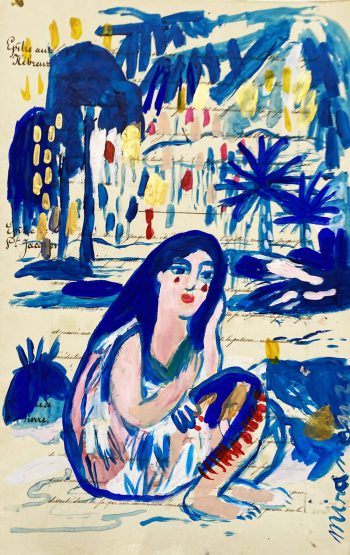 Tunis by Alice de Miramon.
Clear liquid drips into an aluminum bucket that hangs from a spile. There is no lid on this bucket. This Ontario forest is quiet in early spring, far from the sugar-sand and iris blue waters where my parents retired decades ago.
When my father lay dying, my mother kept a small jar of tawny liquid on the table between his hospital bed and the single one for hers. After he was gone, that clear jar with the secrets cracked and the first drop escaped.
"Dump that, will you?" my mother said.
Brown and viscous down the white enamel sink. "What is it?"
"We were supposed to do it together."
Drip.
"He was a good man. A perfect husband."
"Of course."
"I was to drink first."
"Mom?"
They'd been uncertain which of the parts would do the trick – leaves, flowers, stems, perhaps – they stopped by the roadside to snap the leaves, flowers, and bits of sticky stem, just to be sure. There was no one to ask – how would one ask if one could? Oh, by the way, my mother might say between sips of vodka-soda, the caramel oval in her blue eye shifting to view the settling sea, what part of the plant makes one's heart stop?
As he lay dying, the window wide enough for a view of the entire bay, the crystalline sand, the colourful sails. He saw monkeys in the palms where there were no monkeys. While we bathed him and waited.
I didn't ask. What would I have asked, if I could?
On the beach two young boys tossed a red and blue beachball. My mother with nothing left in her eyes.
"They'd never put a dying man in jail."
"Mom?"
"In case something went wrong."
"Went wrong?"
"To protect me."
Drip.
Unlike then with no Google to guide them, today it's a simple process to answer the question. Hundreds of sites will tell you. "Ingestion of any part of the oleander plant… death."
The dead cannot speak.
My father sang in the church choir. My mother did not sing. I consider those 'church ladies,' the ones he drove home from practice when he was well, the reason he was always late.
He could still walk when the tea cooled. The news was fresh, before they called to say, come. He'd been able to pick those flowers, stems, and leaves, able to turn the ignition of their small white car. He would have been able to put his foot on the pedal and drive down the island highway. Where the church lady lived.
The bucket tips and sap spills. Heat has come early this spring. A fringe of snow remains along the north-facing ridge.
She'd waited those four war years for him. "You don't give 50/50 in a marriage," she'd told me more than once. "You've each got to give seventy-five percent."
In confidence, he'd told me, "When you're lonely and think you might die the next day…" The war, you know.
The soles of my feet stick to the ground.
My sister tells me what I didn't see – about the candlelit table in the empty house, two wine glasses, my father in Ontario selling their home. Taking care of business.
Drip.
The dead can't speak but my feet are soaked and the residue of a steeped pink flower coats the inside of my teeth.
Drip.
Once, when he'd come to visit, he asked what I couldn't answer. I suppose he trusted me. "You're experienced," my father said. "Could you give me some tips." They'd been married forty-five years. "Your mother has trouble, you know."
But my mother was at home on the island. Waiting. My mother's closest friend helping with the sale. He'd been taking care of business when my sister walked in.
Drip.
When maple sap is boiled (you must boil it for a very long time) it gets thicker and sweeter.
Once, in the early spring when I was a child, I went to a sugaring off where they flung the thickened syrup onto clean white snow. With wooden sticks we plunged into the snow and wound that toffee around and around and around.
The Blood Pudding – September 27, 2021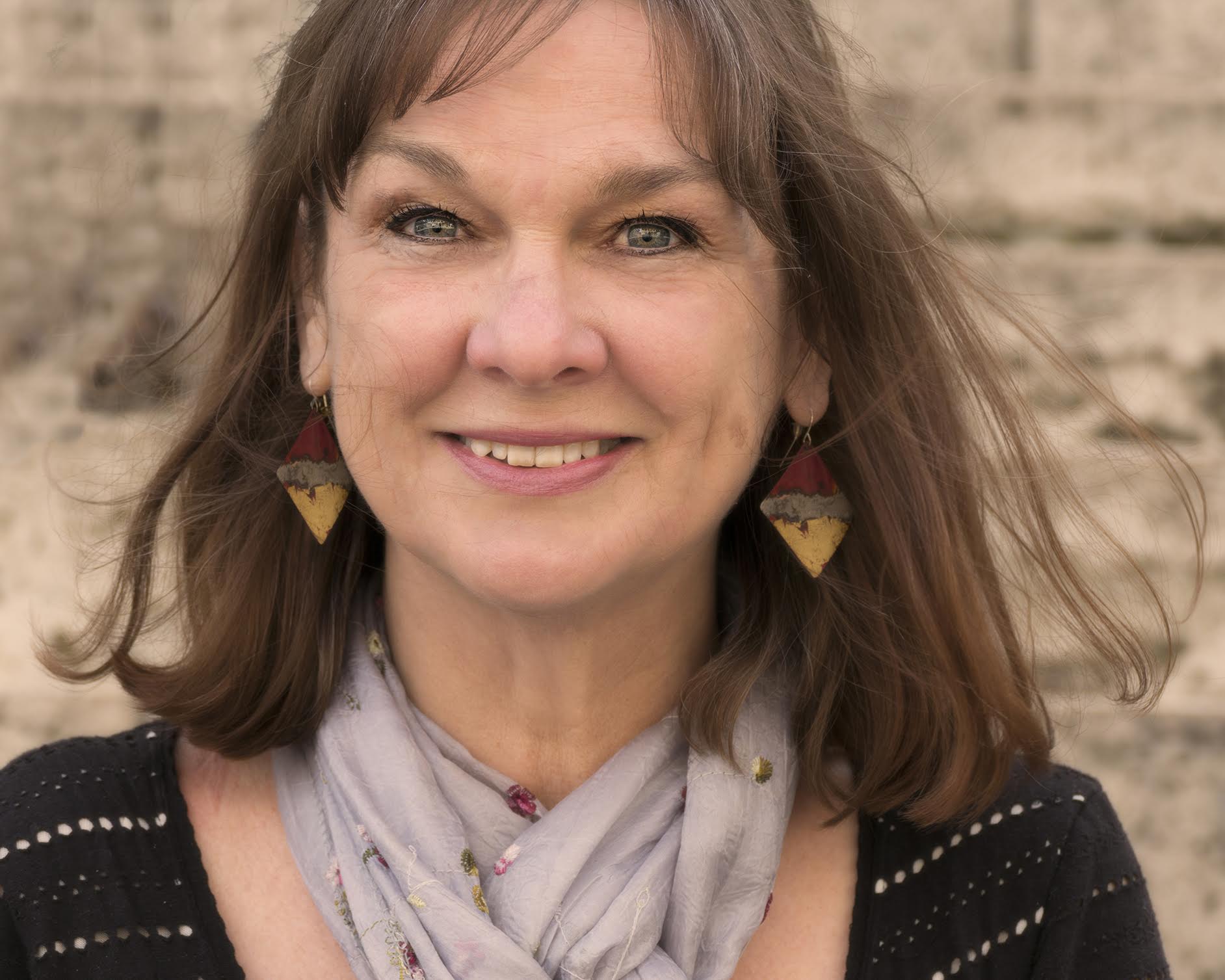 Winner of The Writers' Union of Canada's 2016 prose contest, Susan Wadds' short fiction and poetry have been featured in literary journals and anthologies, including Room and carte blanche magazines. The first two chapters of her novel, "What the Living Do," won Lazuli Literary Group's writing contest, and was published in Azure's winter 2017 issue. A graduate of the Humber School for Writers, Susan is certified in the Amherst Writers and Artists (AWA) method of writing workshop facilitation. Since 2014, she has been leading writing workshops and retreats in Canada, internationally, and most recently, virtually. You can find out more about her on https://writeyourwayin.ca/. 
Artwork: Alice de Miramon is a French artist born in Dakar (Senegal) in 1973. At an early age, she developed a passion for drawing, stained glass, portraits and ancient books. Alice has a refined style that brings a clear message and influences the viewer. In 2008, she settled in Sauve, a small village with a vibrant art scene and many emerging artists.  You can find her work here.